Did You Know?
That those embracing the "popular atheism" are seeking Christians to engage in cordial conversations with the goal to shatter their faith.
Is your faith strong enough to stand in the midst of the questions?
We offer equipping seminars answering the cultural challenges. Click here to see more.
Welcome to my website. . .
My name is Rob, and I am an apologetics and worldview instructor with a contagious passion to encourage and equip Christians, helping them understand the questions and give answers to those questions that run a collision course with the Christian faith in a "post Christian" culture. That's right, America is a post-Christian culture with all the ideologies, and moral issues challenging it today, and being accepted by the public.
Be that as it may, it does not change the fact of the truthfulness of the Christian faith. I am thoroughly convinced that once we understand why Christianity is true, you and I will be ready to share with ANYBODY coherent answers to the curious questions about the communication and the defense of the gospel. This is what Peter talks about in 1 Peter 3:15-17; and this is what we call doing apologetics.
If you are interested in a presentation at your church, or student ministry meetings, I would love to partner with your church to equip and encourage them with answers and ways to defend their faith. If you are a church or para-church ministry leader or a Christian camp director, I am currently available to speak at conferences, pulpit supply, seminars, break-out sessions, Pastor Q and A, workshops, retreats, or anything else a church or Christian school, or ministry needs
Please take a look around this website and feel free to contact us for more information or to ask a question. We are here to support and encourage the local church as "she" seeks to make disciples, who are well grounded in their knowledge of Christ, the truth claims of the Christian faith, and the Word of God. And remember that as an ambassador of Christ, we are commissioned to go with the message of the gospel and share the reason for the hope with have with gentleness and respect.
Let me know how I can serve you, and remember. . . Go out and give 'em Heaven!
---
Feature Video
Responding to the Faulty Definitions of "Faith" Coming from the Popular Atheists
If you have a question that you would like Rob to answer, please send your question to rob@roblundberg.org. The purpose of our video ministry is to share with you answers to interesting and perplexing questions and challenges to the Christian faith.
Who Am I?
Say What?
Places Spoken
My Mission/Vision
What Do I Believe?

Christian Apologetics Alliance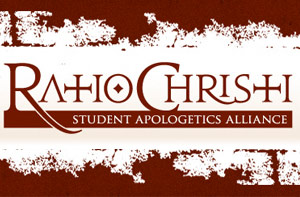 Ratio Christi